So, this is it! This is where we finally announce War Robots Remastered!
Some of you might already witnessed our first baby steps towards total War Robots renewal on Steam — although since its inception back then, the idea of War Robots Remastered went far beyond just sprucing up the graphics. Yes, on one hand we are still striving to make the game made in 2014 look like it came straight from the 2030 — however, the graphics overhaul by itself became a great opportunity to refresh everything else.
Let's get straight to the deal.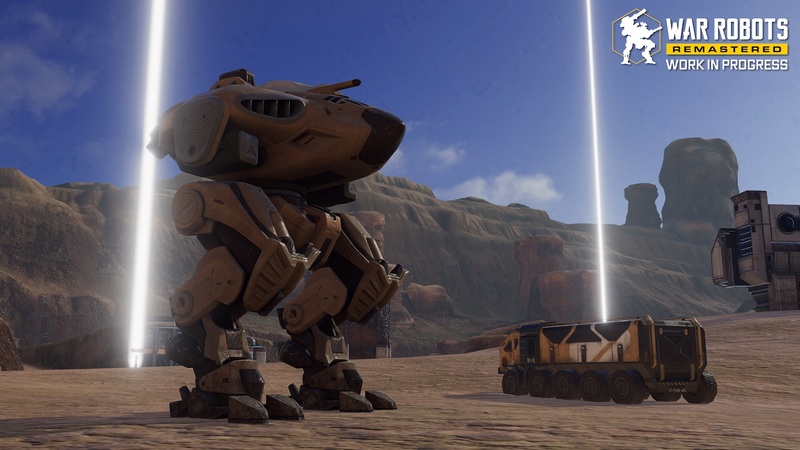 What exactly War Robots Remastered is?
War Robots Remastered is a full-scale technical rework of War Robots client. Models and textures, visual effects, interface and game mechanics — everything went through a major technical rework, resulting in a best looking, most stable and and least phone-heating-battery-consuming War Robots experience you've ever had. That is our goal with the remaster!
What about gameplay changes?
We do whatever is possible to keep the gameplay feel as is. Robot and weapon mechanics, game modes, map geometry, all known tricks and hijinks will be preserved while moving to new tech. Our goal is not to make a new game (although some might argue that Remastered is our hit at War Robots 2), but to refresh the existing one, opening new horizons for its future.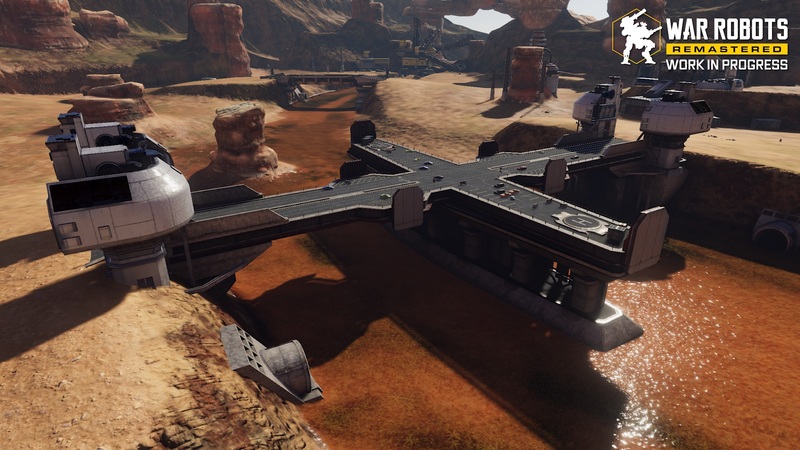 Will Remastered require me to start from scratch?
No, definitely not! You may see Remastered as another regular WR update. It's just a really, really huge one.
This needs to be properly stressed: all your hangars, all your inventory, all your precious Golems and Schutzes, as well as clan rank, league progress and everything else you'll acquire by Remastered release will be fully preserved. You'll be able to keep playing from where you stopped — Remastered shouldn't affect your progress in any way.
These visuals look like my device won't handle it...
Introducing: graphics options.
At the beginning, there are going to be two visual presets. As more options will be introduced later on, we'll begin with these: one is for best fidelity, another is for highest performance.
Ultra settings are for the best look. If you want War Robots in its peak form (so far), you go for Ultra.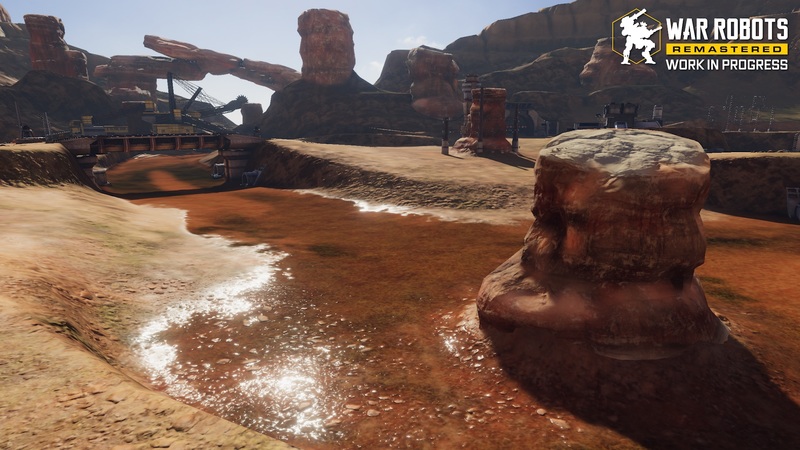 With that being said, Ultra is not supposed to be overwhelmingly demanding, as we have been paying extremely close attention to optimization. Here's the rule of thumb: if your device was considered pretty strong around the time when iPhone 7 was released, then you're good to go and your phone or tablet should handle Ultra just fine. If not, there's a second option — Performance preset that is better looking than classic War Robots, yet runs miles better.
One thing to note: we want most active devices to handle the game, but unfortunately, some of them won't make the cut due to some far-reaching hardware limitations of those older devices. Here are the minimum requirements:
iOS: iPhone 5s and higher
Android: it's harder to pinpoint the exact configuration here, but at the very least your device has to support OpenGL ES 3.0. Use this tool to figure out if your device supports it. Launch the app, check the top line — if the OpenGL version listed there is lower than 3.0, then you'll require an upgrade for Remastered.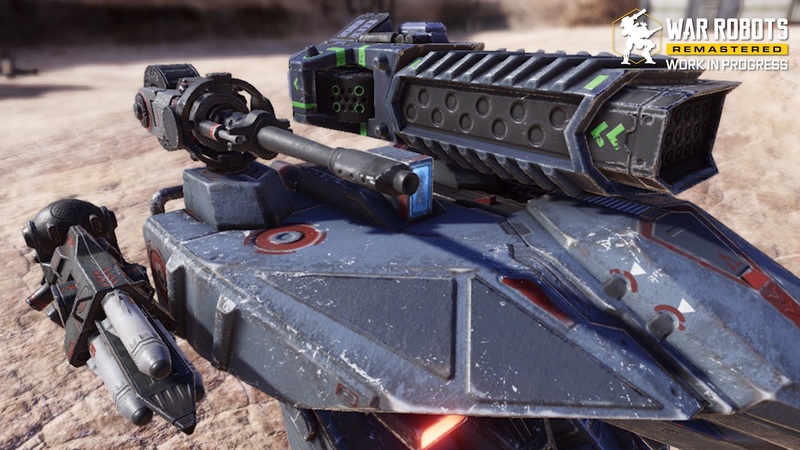 Is everything gonna be remade?
War Robots as a game has grown really big over time. Dozens of robots, decorated and animated, even more weapons, each with their own effects and sounds, huge maps made of thousands of little structures, plants, rocks and whatnot. Remaking these assets from scratch in a much better fidelity takes lots of time, so we have decided to deliver them in parts. By the War Robots Remastered initial release date, we plan to have all robots and at least 4 maps fully remade. The rest will be updated gradually after launch.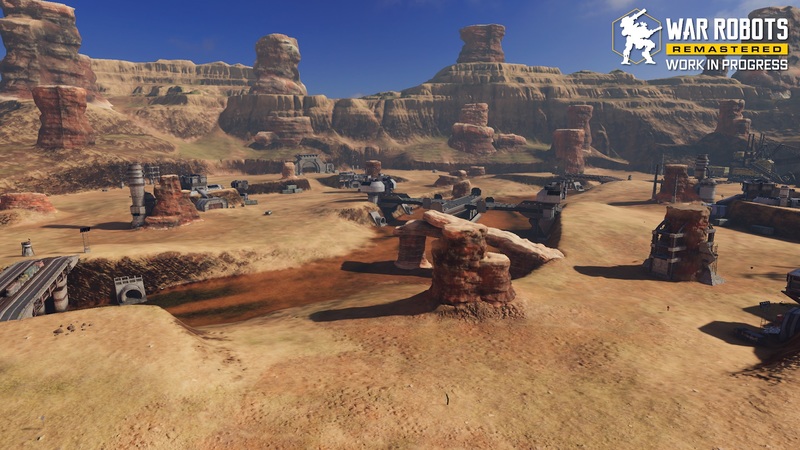 When we'll be able to play Remastered?
We plan to release War Robots Remastered this Fall. However, you'll be able to try it much, much earlier.
Before the release, we plan to run multiple public test sessions. We'll start with trying out Performance settings to focus even more on fine-tuning and optimization. First 6-8 tests will be focused entirely on that. At the beginning the test build will include 1 map and 10 classic robots, and we'll be adding more and more content as we go.
Build with Ultra settings should make its debut around July if all goes right. Stay tuned for news!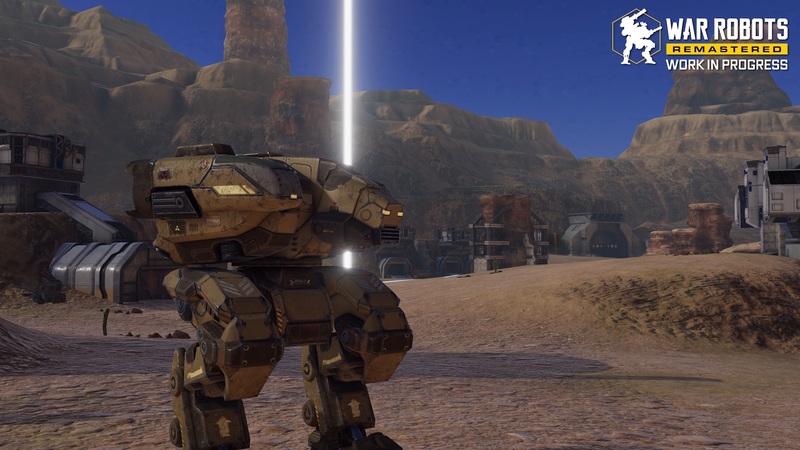 Note that War Robots Remastered test sessions are separate from regular test weekends. Remastered sessions will usually happen on weekdays. The first test session for Remastered is set for 28-29 of April — follow the test server group to stay updated!
See you on the Remastered battlefield, Commander!