New Feature: Pilots
A new big feature arriving with the update 5.1.
We wanted to do something like this for a while. Pilots not just give new properties to robots and/or weapons they handle — they also bring tidbits of lore to the game. Each one of them has a background, unveiling what the War Robots universe actually is.
Watch the video for the first look at the feature. Much of you see here is subject to change, but this video should give you a good idea on what to expect.
Pilots are soon to arrive at the Test Server. Stay tuned! We will share more info in May.
Anniversary Update (5.0)
There are four major things coming with the update.
WR Anniversary Event
The next event will be similar to the Lunar New Year event. Get event tokens from Event Task, get new equipment and limited editions of existing items. This time there you will see completely reimagined versions of Ares and Hades.
However, there are some significant changes based on feedback from the last event. For example, event tasks will be spread through the whole event.
Also, Ao Guang and Ao Jun are coming to the Workshop with the update 5.0
Arena season
The Arena mode will replace Skirmish during a 5-week long Arena season.
To enter the Arena, you should contribute some resources to the prize pool. All Arena contestants compete for it in a completely even Free-For-All match using same robots and weapons. In Arena, it is all about skill. If you are really good at War Robots, you will thrive in this mode.
Our goal with the Arena is to test how competitive high-stakes mode will work in a live environment. If people will find it fun and rewarding, there will be more competitive modes in the future.
New Robots: Ragnarok Squad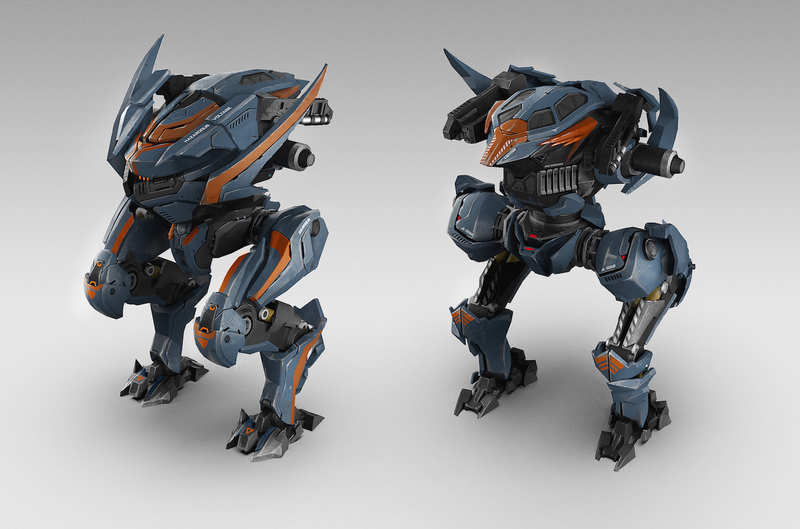 Many of you probably already tried Loki, Tyr and Fenrir on the test server. In the Update 5.0 these three will go live, first available in the Anniversary event chests.
Coming up with shapeshifting robots that will fit the WR universe was an amazing challenge. We did our best to strike the right balance between power and novelty, and as a result, Ragnarok Squad should add quite a bit to the metagame without feeling too strong or too gimmicky.
Rebalance
We're still tweaking the numbers on the test server, but the core changes are already set.
Blitz, Mender, Hades and Redeemer will receive larger buffs
Rayker, Nemesis, Strider, Weyland, Leo and Galahad are in the line for some lesser power increases
Mercury and Invader will be tuned down slightly due to their overwhelming performance in the some leagues
As there is already quite a lot going on, we're holding changes to Last Stand, Orkan and some other items for now. First, we have to see how the update 5.0 will affect the situation on the battlefield.
Visit this page for the full Kyle Rogers story and future updates on Pilots.