EVENT: RETRO TREASURES
The event will start soon after 9.2 lands on your platform. The event task chain will be available in the Operations interface.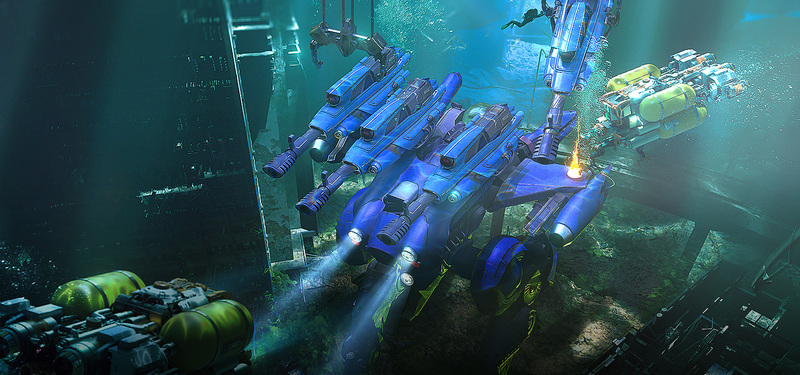 We invite you to dive underwater and reveal the mysteries of the submerged city! Are you ready to take part in this incredible journey and find artifacts from the old world?
Here are some of the many artifacts you can find:
New robot: Ophion
New special editions: Baihu Lynx, Baihu Stake
New Ultimate versions: Ares, Pulsar
New weapons: Ksiphos (light), Labrys (medium), Cestus (heavy)
New pilot: Stefan Benson (Ophion)
New drone: Shai

Tap on the "i"; icon next to the event chest to see its reward pool. Make sure you follow our social media during the update for more info on rewards and giveaways!
WR on Discord: https://discord.gg/warrobots
WR on Reddit: https://www.reddit.com/r/walkingwarrobots/
WR on Facebook: https://www.facebook.com/warrobots
GIFT MARATHON: OX MINOS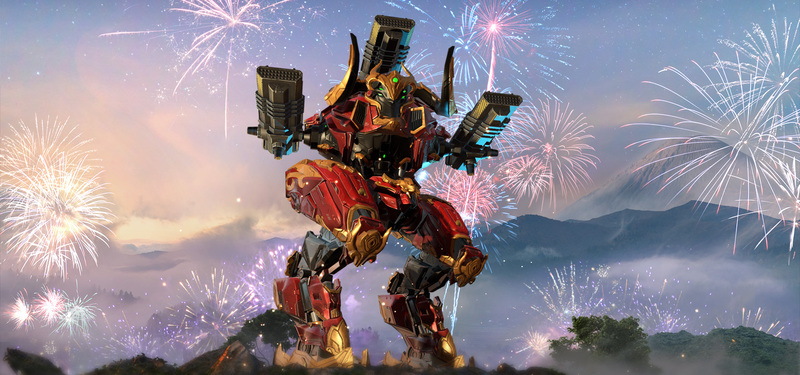 Get your new titan, Commander and celebrate the Titan Pilots Update! Minos was chosen as the main reward by community members.
Log in daily from July 7th and check the in-game news to get a free Ox Minos titan and 3 Lunar Squall Beta shotguns. Account level 21 required.
NEW ROBOT: OPHION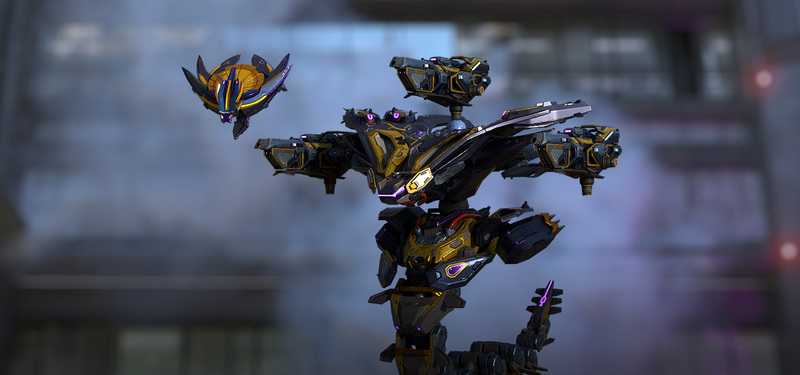 "The Yan-di Corporation is known for their love of extravagant and high-tech inventions that you can't miss on the battlefield, and this time they are back with something exceptional — a flying robot snake! Lurking in the darkest corners, Ophion is ready to strike at the enemy with a surprise attack, soaring high into the sky. In flight, it has enhanced defenses and explosive built-in weapons that can deal devastating damage to Titans." Just like any other flying robot, Ophion is most dangerous while in the air. The robot takes off and activates its Clear Sky ability. While in flight, this activates an ABSORBER shield and the robot's built-in weaponry, which inflicts a BLAST effect and has increased damage against titans.
NEW WEAPONS: KSIPHOS, LABRYS, CESTUS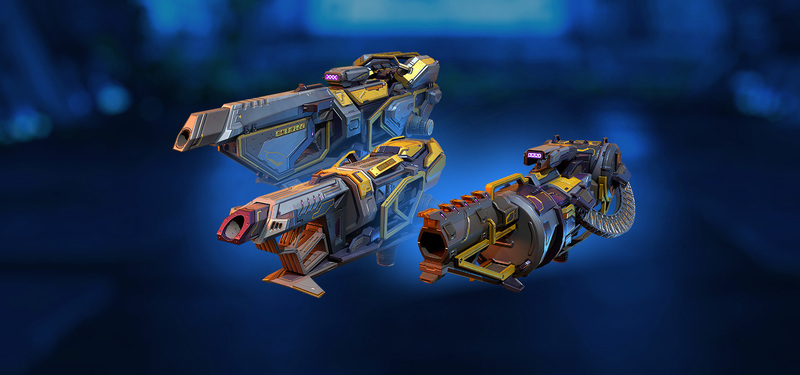 A rapid-firing medium-range grenade launcher. Launches rocket projectiles that explode on impact and deal area damage. Every hit on the enemy accumulates towards a BLAST effect.
ULTIMATE VERSIONS: ARES, PULSAR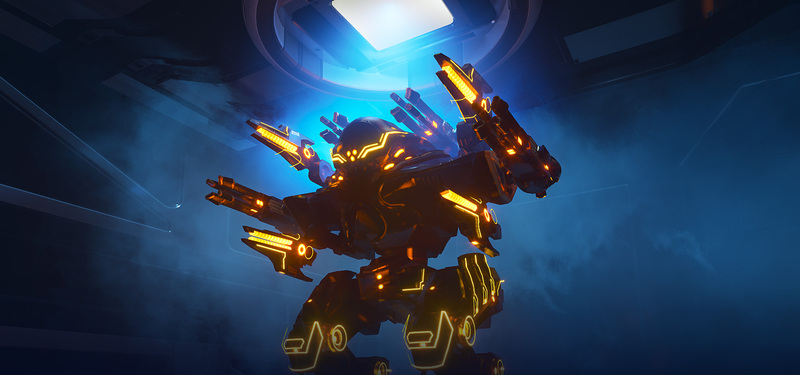 Even more reworked classics have been added to the game. Their new looks and their enhanced and updated stats are a perfect combo to reintroduce these iconic items.
The Ultimate Ares has 4 medium slots which means that you can equip it with 4 Ultimate Pulsars. Just enough to confuse your opponents!
NEW PILOT: STEFAN BENSON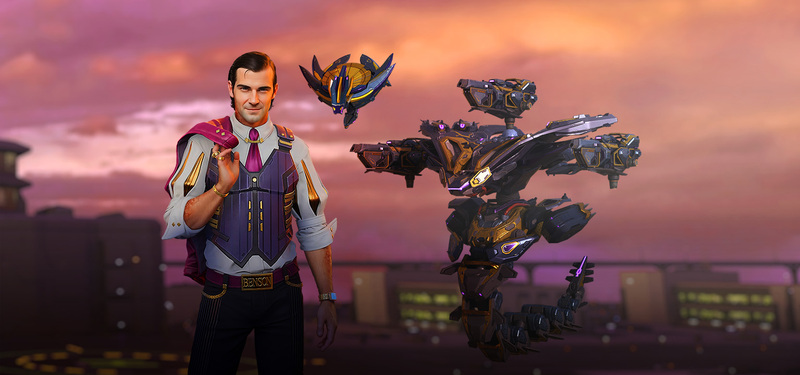 Stefan Benson is the perfect example someone who's good at everything. He's an entrepreneur, scientist, director and producer. This versatile mindset allowed him to make a huge fortune. He is a seeker of unusual technologies, but there's one activity he's truly obsessed with — his experiments with genetics and human consciousness. This terrible activity drives him crazy, and the only way to calm his condition are his sorties to the polluted oceans of Earth in his submarine.
Stefan's Madness: The flying speed of Ophion's ability is increased by 15% and its built-in weapons also receive a 10% damage bonus.
NEW DRONE: SHAI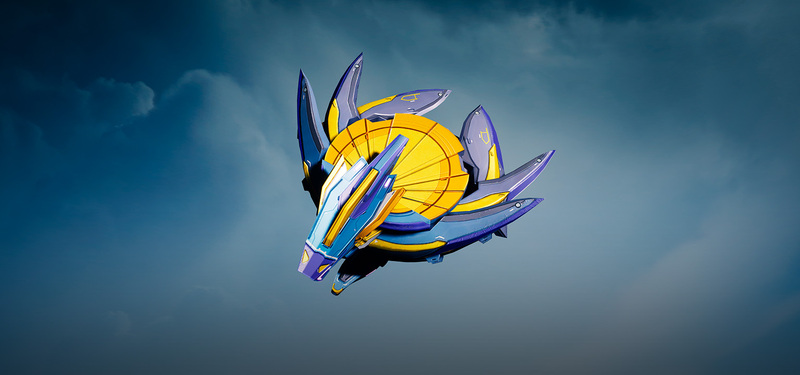 Reliable battlefield support and rapid assistance at critical moments are more than just words when it comes to this drone! Shai is a reliable companion both for dynamic attackers and commanders who are more cautious.
UNSTABLE CONDUIT BALANCE UPDATE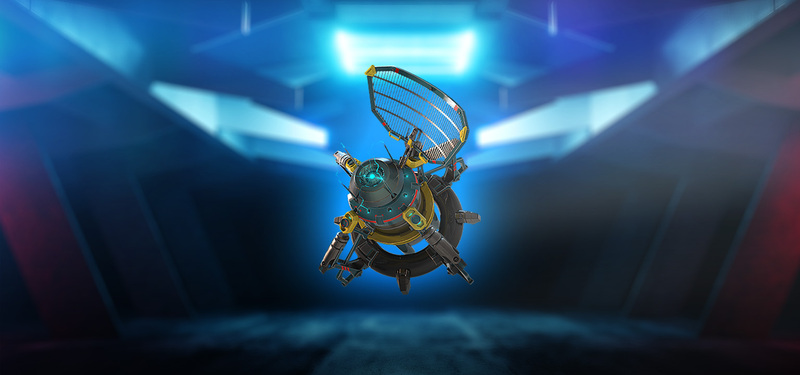 As promised, this update contains balance changes to the module with the telling name. Now, the module increases the robot's durability by 50% for a short time upon its activation and instantly restores 25% of lost durability. 10% durability is also restored every second while the module is active.
Module activation cost changed to 70 powercells (28 Au)
YAMANTAU REMASTERED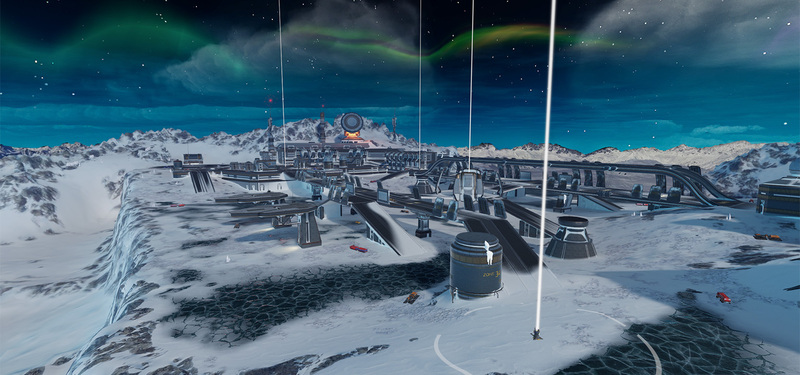 The fan-favorite map is back and it's better than ever. We have given it a complete visual and technical overhaul. Among many other things, additional ramps have been added and the home bases improved, so get ready to take part in fierce battles among the snowy mountains.
TITAN PILOTS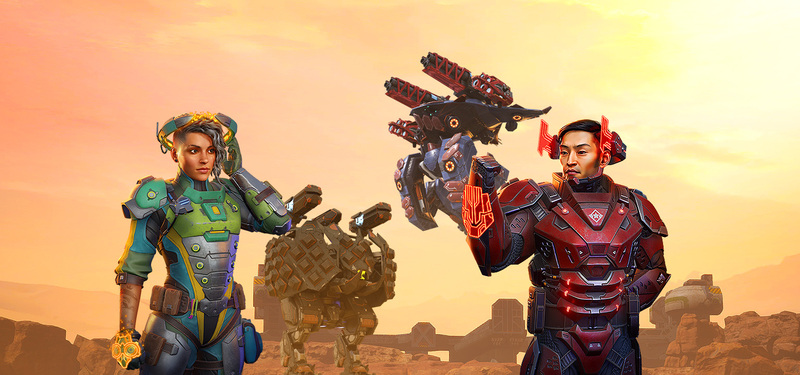 Years of research and experimentation have finally met with success, and the corporations have come up with a device that allows pilots to control Titans. Nessa Riggs (Rook) and Yang Lee (Universal) are the first to dare using the new technology.
A legendary Titan pilot can have up to 3 legendary abilities (1 ability is available right away, while the others are unlocked as you level up) and 10 additional skills.
Get yourself a Titan pilot for free! Yang Lee will join all Commanders who reach Account Level 23 and complete a special task chain! This pilot has versatile set of skills that let him pilot any Titan in your hangar!
Make sure to take part in the Gift Marathon to celebrate the appearance of the Titan Pilots starting July 7th!
BALANCE CHANGES
Changes will be implemented later with additional announcement.

Nether: Pause between dashes: 0.5 → 0.7 sec. Dash cooldown: 5 → 7 sec.
Angler: Shield Durability -20%. Ability cooldown: 12 → 14 sec. Speed: 55 → 53 (All levels).
Mars: The interval between the turret's shots while attached to the robot: 0.200 → 0.250. Interval between shots when detached: 0.100 > 0.150.
Claw, Jaw, Talon: Damage +15%. Shot interval 0.35 → 0.8. The Rust effect decreased by 25%.
Hwangje, Yeoje, Taeja: Damage per particle +10%. Weapon overheats faster.
Prisma: Damage -25%. Ammunition: 40 → 50.
Loki: Speed: 53 → 55 (All levels).
Nightingale: Repair power +10%. Durability +10%.
Bulwark: Aegis Durability +10%. Aegis regeneration +10%.
Vortex: Damage +10%. AOE: 0.3 → 1.0.
Flux: Damage +15%.
Trident: Damage +15%.
BUGS FIXED
Fixed a visual bug where some weapons, drones and motherships would be displayed incorrectly in the Hangar.
Fixed a bug when Ao Ming didn't speed up when activating its ability.
Fixed a visual bug when Skyros would sometimes become invisible when changing its forms.