In a nutshell
Modules! New items that make your robots do something they couldn't do before
Modules
Modules are the new sort of equipment that gives your robots unique new perks and abilities. With one module you can escape certain death once per battle. Another allows you to hunt stealthed targets. With third, you can patch yourself up on the go — and so on.
Active modules give your robots new active abilities. Using them requires special Power Cells that you acquire from many sources
Passive modules are more like regular equipment. You can buy for Gold and upgrade them for Silver like your weapons or robots. Some passive modules increase your stats. Others are more skill-based: you should think fast and act smart to make the most out of their perks
You can learn more in our Modules Hub
Power Cells starter bonus
Active modules require Power Cells to activate. To ensure that everyone can start using them right away, we give a hefty amount of power cells to all pilots, both active and returning.
The higher your league is, the more Power Cells you receive.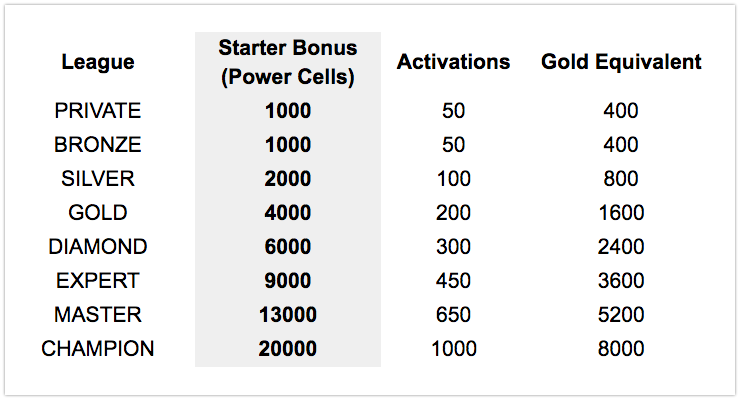 Battle Rewards changes
WR Royale Tokens removed from Battle Rewards
Developer Commentary: We created WR Royale as a way to farm Components before the new Workshop arrived. Now with the Workshop in place, WR Royale on its own became more or less redundant. We kept tuning it over the last months (you've probably noticed this) but eventually decided that War Robots doesn't need it anymore.
Our plan right now is to gradually phase WR Royale away before combining it together with Black Market in a new, more cohesive and fun mechanic. Stay tuned.
Power Cells added to Battle Rewards
Developer Commentary: With new Active Modules requiring Power Cells, there should be a way to reliably farm this resource. Putting them into Battle Rewards makes a lot of sense.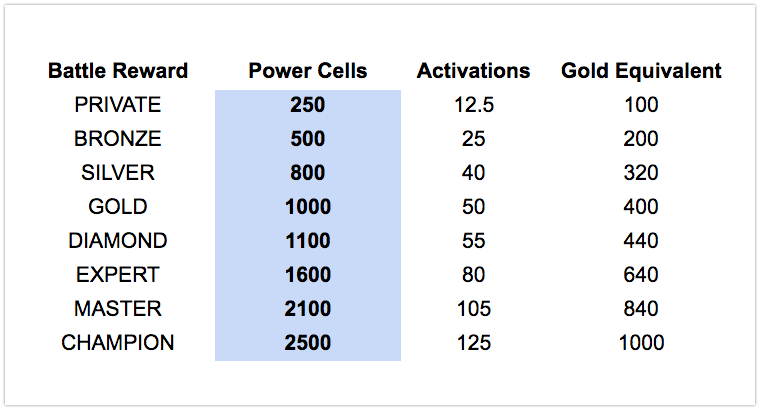 Technical
[General] With the update 4.6, War Robots will stop supporting iOS versions older than iOS 9.3. Don't forget to update!
[Black Market] Fixed a bug causing Super Chest bar to fill slower than intended. The compensation (5000 keys progress for every 8000 keys spent this season + 5 Supply Drops) will arrive a week after 4.6 release on your platform
[Bulwark] Fixed a bug causing rockets to deal double damage to Aegis barrier
[Mender, Weyland] Fixed a bug causing Repair not to restore robot's Durability in certain conditions
[In-game ads] Fixed a bug causing Ads to break the in-game sound