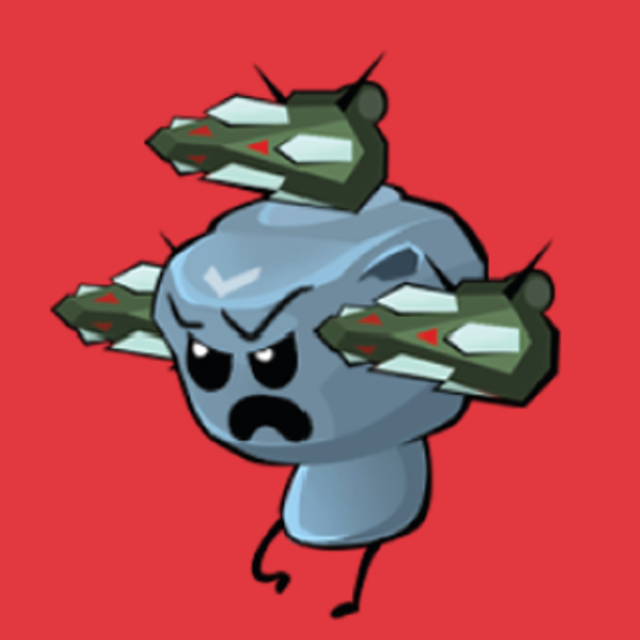 backtothefront
13 hours ago
Shit argument if you've got shit minded approach to battle. All you see is a difference in fire power. A faster bot can evade. And with proper aiming still hit the bot it is evading fire from. The slow bot can't easily be missed by the fire from the faster bot because it just doesn't have the quick mobility.

That you haven't deduced this, despite apparently playing this game for a significant amount of time is moderately concerning. No offense, but you are another commenter who has exposed themselves as the type that hasn't developed skill, they've masked their lack of skill with firepower and the ego developed from defeating other unskilled pilots and thinking those wins are indicative of being superior.

I'm sure this went right over your head. Basically, if you understand the movements and tactics that are possible by your opponent and you capitalize upon them with what YOUR BOT CAN DO, then you can defeat your opponent. But if you sit and fucking whine like a little bitch that your bot isn't a heavy or isn't this or that and it's not fair and suck your fucking thumb, then it the LIKES OF YOU that Pixonic buffs and nerfs weaponry/bots to pacify.

Use skill. Use your friggin head. Stop being a millennial turd and make it happen. It's people like you that buy into Pixos bull shit and perpetuate their catering to the lowest common denominator. Even though you undoubtedly think yourself to the contrary.

Next time your over fluffed bot gets taken out by a (in your mind) lesser bot, don't write it off to luck on their part. Wake up and realize you might have been (most likely were) out smarted. There are tbose of us in this game that view each battle as a game of chess and are always looking to improve...without buying power. I know I am.

Go ahead and buy or (scrape and grind) for the latest. I'll hand you your ass with my old hangar. I'll put money on it.
Check comments