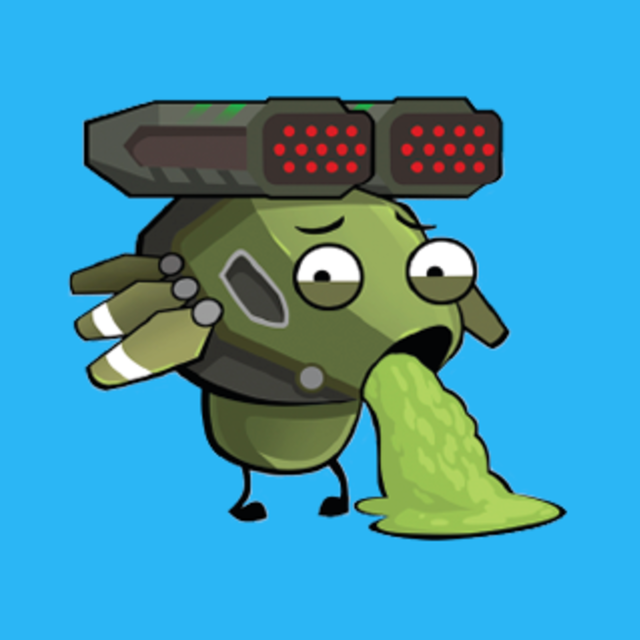 rockasaurusbone
3 months ago
For all the guys complaining about your stealth bots are obsolete or useless.. sorry but you guys just plain suck at the game and should have learned how to actually play. I am betting you all are the hide-in-cover-all-match-long-and-only-attack-while-stealthed bums who totally depend on stealth to do anything at all. If you dudes actually learned other fighting strategies like using the speed of the bot to approach or flank an enemy while using stealth only for a tactical retreat- you might actually be dangerous.
But about the new quantum module, youre saying how it renders your bots useless is my proof. The quantum radar is only good for a few seconds- TOPS. While every stealth ability lasts much longer. Also, once activated, the desired target MUST BE REACQUIRED! Which means you shouldnt have been so blasted predictable like you bums always are, waiting behind cover until an enemy gets close enough for you to jump out. I only wish i could see your faces when you get locked on then blasted while stealthed. If you used a stealth bot with any skill at all, a player would get frustrated with the quantum radar seeming useless and opting for the repair module instead.
When i run a stealth bot, seeing the anti-stealth icon means nothing to me. I dont use stealth to attack. I actually like fighting using skills. On my other bots, i dont bother with quantum radar because i had no problem hunting and blowing up stealth bots all day long while stealthed for a very long time before modules were released.
Stop complaining, it makes you unaware that your skirts are blowing in the wind and your panties are showing. Go put on some pants and learn to fight like a WAR robot.
Check comments