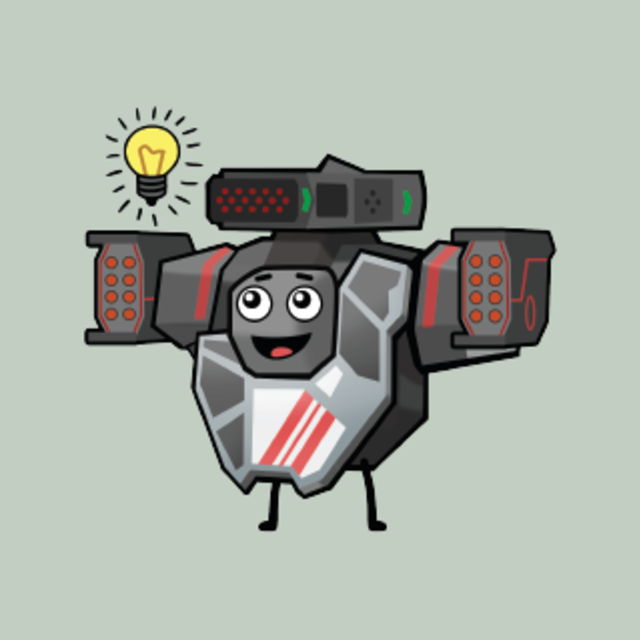 Lahav (Blade)
last month
Boring, predictable, BORING!!!! That's what this game has become. Above all else, boring! Merc's with lock down, 'airheads, with magic wands. I mean, this is now so predictable. The Merc is the new spec - great!!! So what. Did Payonic say "rebalance?"

Dash bots are now screwed, everyone still wants a spec but they have been rendered useless in most situations (skilled players excused - all good). And now we have the pantomime bots - "numbnuts" "herpes" & "Airhead". Boring, very very boringgggg............

Payonic, you really have ruined this game. It was a game of skill, it was once rewarding, it was "once upon a time"......

You глупый, глупый people. I see some are calling for a boycott in December, I simply did not play this last weekend and feel much better for it. WR has now become a waste of my precious time. I don't bother picking up the iPad to play anymore.

Yes, Payonic, that's what you wanted of me! I don't pay to play anymore. I have so much to spend, but why would i spend my money on WR given your recent and ongoing actions??? If I pay today, my robot gets bent over and fucked up the ass tomorrow, or the next day.

I no longer have the same performance from those products i spent good money on previously therefore, please explain to the me and the players why we should 'waste' our money on this now boring, predictable game??? An honest and open answer would be greatly appreciated. Yes, i said "honest". Problem here is that you are compulsive liars which you have of course proven time and again.

New players, you will not have noticed how many 'legends' have left the game. It is rather sad that you have begun a journey to nowhere, a journey that will leave you deflated, unhappy and wondering why you wasted so much of your time.

That said, if you want to waste money and lets face it, those who pay to play WR are doing just that, go right ahead, that is of course your choice.

Happy holiday season ahead pilots! Don't hold you're breath awaiting an honest answer from Payonic!!! They are продажный.
Check comments