War Robots official Discord is now open to everyone. Join the conversation and be the first to get the news!
Here's what you can do in Discord:
Talk to other players in theme-based chats
Read the game news in dedicated channels
Find teammates and clanmates
Discord is also a good place to seek advice from fellow Commanders and boast your War Robots achievements.
If you are new to Discord, just look at the left part of the screen after following the invitation link – you will see the channel menu.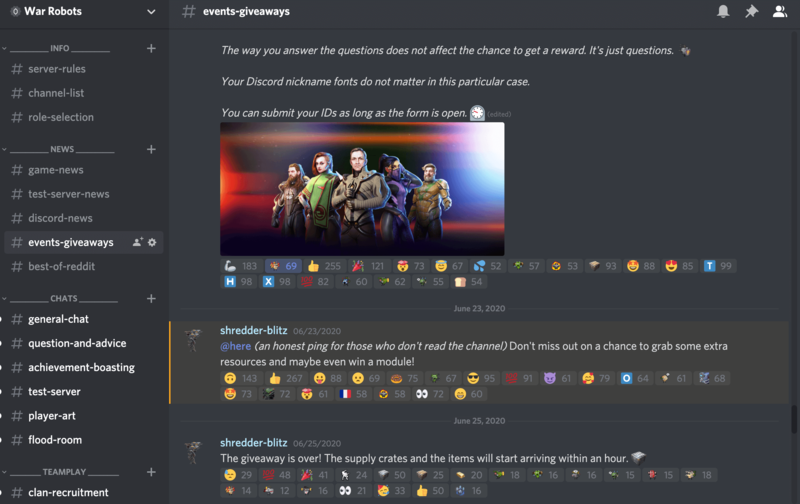 Each channel has a topic. There are channels for game news: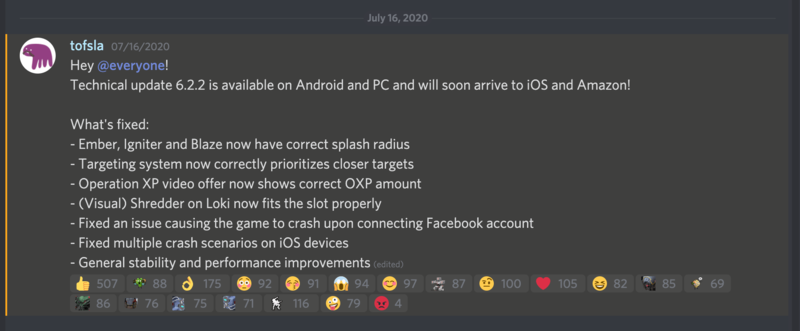 ...there are chats like #question-and-advice or #test-server: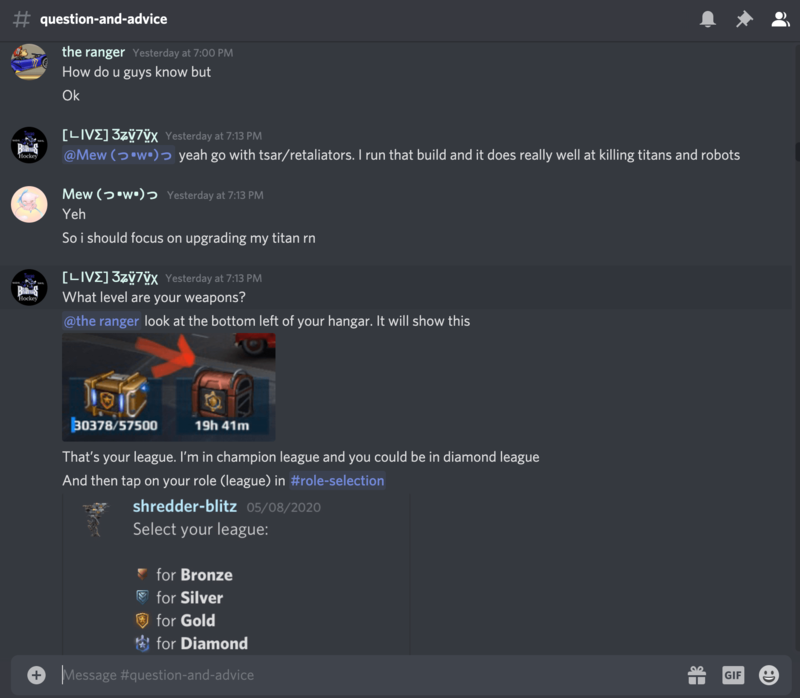 ...and there's a whole section dedicated to teamplay.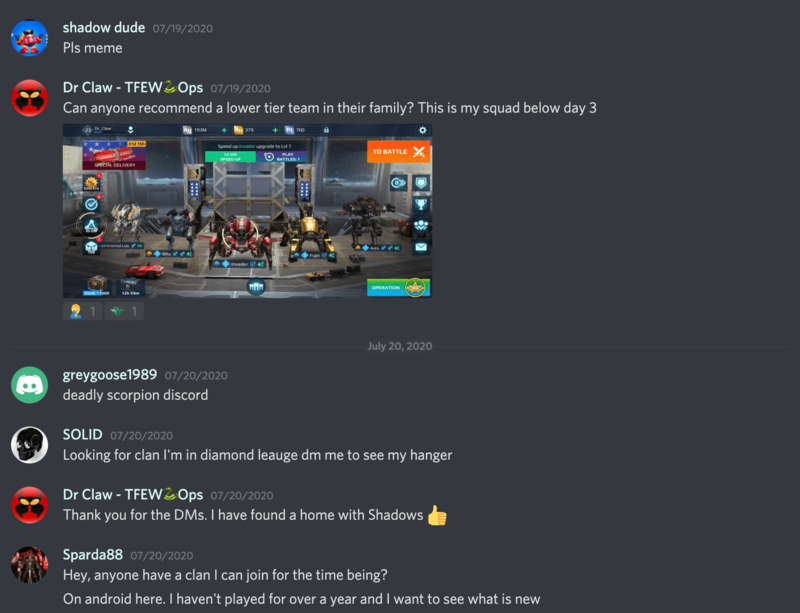 If you feel lost, tap on the #channel-list or simply ask around in #general-chat. People there will definitely help you out!